Electric oven | ARES084B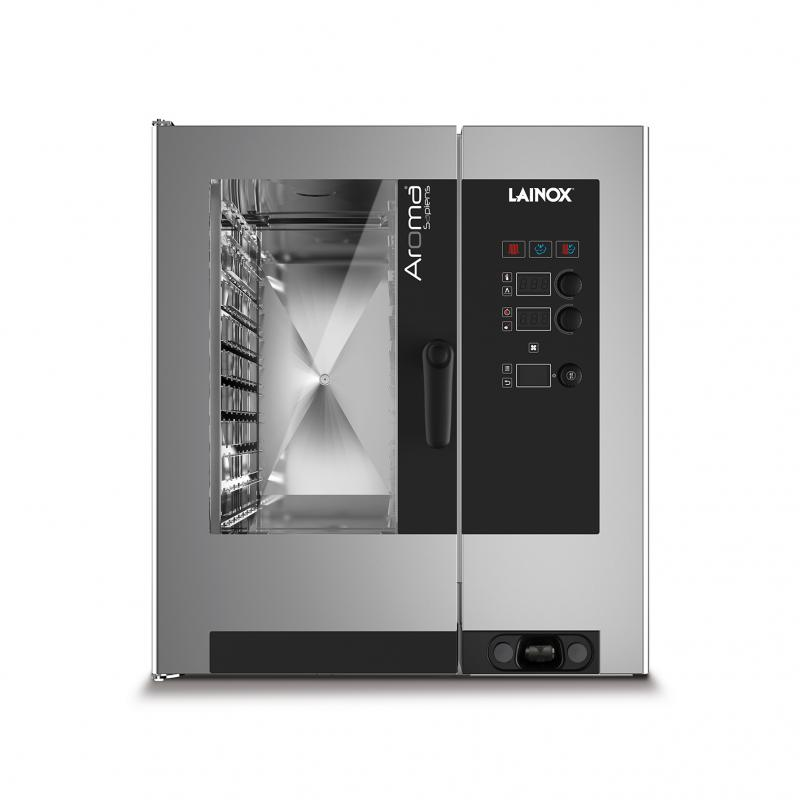 Electric oven | ARES084B
Temperature range: 30...300 °C
Capacity: 18,7 kW
Voltage: 400 V, 50 Hz
External dimensions: 852 x 797 x 1055 mm
Description
Electric oven for 8 trays 600x400 mm, double tempered glass door with air chamber and heat reflecting inner glass for less heat radiation to the operator and higher efficiency, internal glass that opens for easy cleaning, adjustable door hinge for optimal sealing, deflector that can be opened for easy cleaning of the fan compartment, IPX5 protection against splash water, product probe, automatic washing.
Aroma Sapiens is the pastry-cookie oven offering assisted cooking with electronically controlled manual controls.
Includes LAINOX automatic programs: 64 preloaded cooking procedures, with space for up to 99 cooking procedures that can be programmed and stored by the user, each of which can have up to 9 cycles in automatic order.
It also allows you to start manual cooking directly or select a program with the dedicated scroller from your favourites with the scroll & push function.