267240 - Electric kebab knife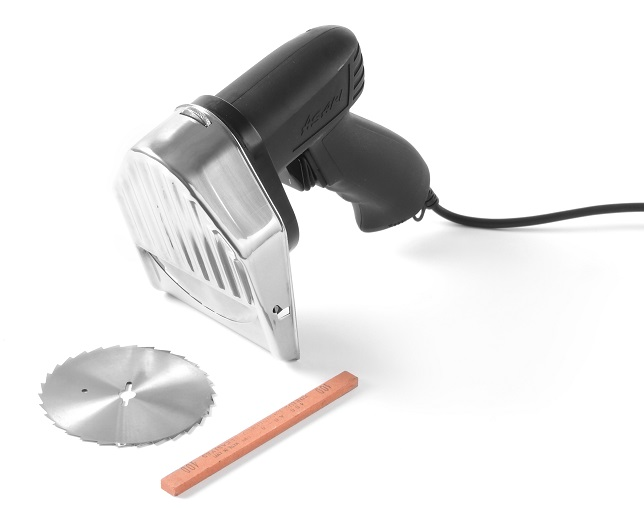 267240 - Electric kebab knife
Net weight: 1 kg
Depth: 194 mm
Lenght: 173 mm
Capacity: 80 W
Voltage: 230 V
Height: 113 mm
Description
For professional use - intended for cutting any type of roasted kebab in professional conditions.
AISI 304 stainless steel blade.
1 smooth blade and 1 serrated blade included.
Blade diameter: 100 mm.
Capacity: up to 60 kg/h.
Easily adjustable cutting thickness from 0 mm up to 8 mm.
Blade cover made of AISI 304 steel ensures safety during cutting.
Handle and motor housing made of anti-slip material.
ON/OFF/ON switch integrated with the housing.
Overload protection with a reset button.
Blade sharpener included.
Weight 1 kg.