LCC Carina 03 1,0 - Pastry counter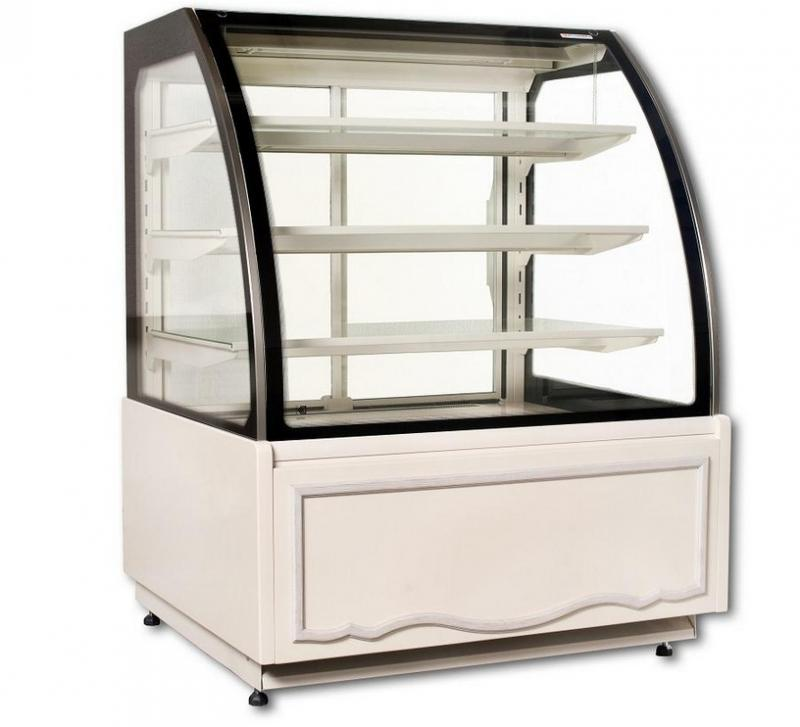 LCC Carina 03 1,0 - Pastry counter
Refrigerant: R290
Useful capacity: 255 dm³
Refrigeration range: (+25°C, 60% Rh) +3 ... +8 °C
Voltage: 230 V, 50 Hz
External dimensions: 986 x 850 x 1250 mm
Product series
kék (RAL 5010), krémfehér (RAL 9001), piros (RAL 3000), sárga (RAL 1021), szépiabarna (RAL 8014), szürke (RAL 7004), szürkebézs (RAL 1019), zöld (RAL 6029),
Description
The pastry counter is equipped wi
th dynamic refrigeration, built-in condensing unit, electronic control panel, automatic vaporisation of condensate, double glazed front glass with black silk, screen printing, double glazed side glass, double glazed rear doors, 3 rows of deep glass shelves, adjustable height and angle of shelf hanging, waterproof base shelf, top lighting on each shelf, electric defrost, heater of front glass. Colour of base shelf: white. Colour of silk screen printing: gold, silver, black.
Colour of the counter is choosable from the list.
The side cover, the side glass and the front panel are not int the price, these are options.